about me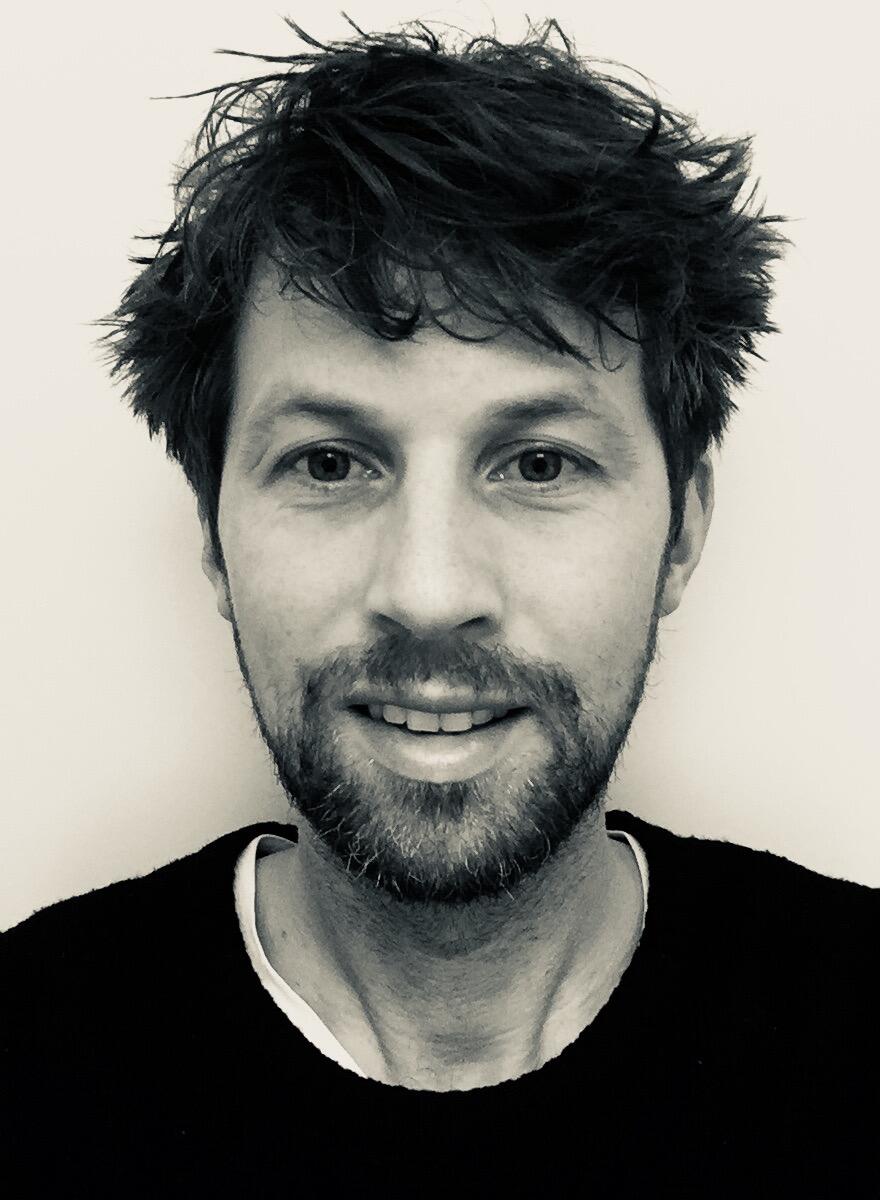 My name is Leo van der Weijden, born in Heemstede (near Haarlem), but I've been living in Amsterdam for almost 20 years now. My parents we're playing music all the time, so I grew up with the music of Dire Straits, Santana, Pink Floyd, The Rolling Stones, etc.

At the age of twelve I bought my very first cd; 'Mr. Vain' by Culture Beat. Then I discovered the phenomenon 'DJ'; I bought a set of turntables and a mixer and every week I went to Amsterdam to buy new records at the famous record stores Outland, Rhythm Import and Dance Tracks. Back home I started playing those records time after time on our attic, which was converted to a small club.

During my high school years (at College Hageveld) I started dj-ing at school and hockey parties in the surrounding area. When I was sixteen I started playing in Club Yanks in Zandvoort and two years later I played as a resident dj in De Kroon and also regularly in the Escape Club in Amsterdam.

Meanwhile I moved to our capitol for my study (Management, Economics & Law at the HES Amsterdam) where I did an internship at Believers, an event agency. I helped organizing the FFWD Heineken Dance Parade in Rotterdam. Through that internship I got a job as an event producer at Brando Experience Management and worked for brands like Diesel, Tommy Hilfiger and Diageo.

Meanwhile, my study was still not finished and the dj-ing became more serious. I played in Ibiza, the Dutch Antilles, South Africa, England, Germany and most of all in Amsterdam. I also had my own radio show 'Sunday Morning Chill' on SLAM! FM. But in the end, I decided to finish my studies and stopped dj-ing. Finally, I got my degree and I continued working in the music industry. I became the producer of the radio show Clubbin 'on SLAM! FM and played at various events of the radio station.
Then I started working as a radio promoter for the famous Belgian record label N.E.W.S.. I worked with artists such as DJ Chuckie, Dr. Lektroluv, Bob Sinclar, Lasgo, Paul Kalkbrenner and Aeroplane.

But as I almost literally grew up in a supermarket, I thought it was time do a career switch and go back to my roots. I therefore decided to work as a store manager at Marqt, the new supermarket concept. A place where I learned a lot about leadership, but most of all about myself. Then at the beginning of 2014 I started a new challenge as assistant Team Manager Food & Restaurant at the Bijenkorf in The Hague, where I was partly responsible for the launch of the new 'City Café' concept. It was really fantastic to get the chance to work in such a high-end company.

But music was still such a big passion, I just couldn't resist. So, in 2014 I decided to quit my job at the Bijenkorf and I started my own company. And with all the experience I have gained over the years, I have been working as a free-lance music professional since then. Now I can do everything I love, especially in music; DJ, radio promotor, music advisor and (technical) event producer.
© Untitled. All rights reserved.
---

the radio promotor
---
I promote music I love and I'm determined to achieve the best possible results for my clients.
Whether you are new or established, I can create a tailor made campaign together to achieve high quality coverage at all relevant areas of national, regional and specialist radio.
I've worked for top labels such as: Good Company, Spinnin', Catch & Release, Hexagon, Q-Dance Records, Central Station, Studio Killers Records, Good Soldier Records, Insomniac Records, Pampa Records, Axtone, Petit Biscuit Music, N.E.W.S., Interstellar Label, Protocol Recordings, Strange Fruits, Vicious, Feels Like Home, Loaded, Records, Big Fish Little Fish, Mixmash, Kompakt, Blackhole Recordings, LoudKult, Mushroom Pillow, Defected, Blaufield Music, Mercury Music Group, BMKLTSCH, Be Yourself, HiTT, Houston, Barong Family, FUGA, Believe, Monkeytown Records, BMG and Big Top Amsterdam.
---
current projects
don diablo & brando - congratulations [hexagon]
Sultan + Shepard vs. The Boxer Rebellion - Keep Moving (Sultan + Shepard Reboot) [protocol]
rplus & dido - my boy (meduza remix) [loaded records]
Madison Avenue - Don't Call Me Baby (Mousse T Remix) [vicious recordings]
endor - pump it up [defected]
joris voorn ft. lazarusman - this city [spectrum]
rogerseventytwo & rebecca ferguson - i'll be there [bmkltsch rcrds]
vintage culture & fancy inc. - in the dark [spinnin']
DJ Paul Elstak x Klubbheads - memories [spinnin']
deepend - be yours [spinnin']
chris lake & solardo - free your body [black book records]
ferreck dawn - louisiana [club sweat]
Jack Wins ft. Rothwell - familiar strangers [spinnin']
LA$$A ft. Donnie, Jayh & Rolf Sanchez - Scoren [spinnin']
Timmy Trumpet - World At Our Feet [TMRW]
Nicky Romero, Mike Williams & Amba Shepherd - Dynamite [protocol]
Gio Latooy - Over & Over [spinnin']
Joe Stone - Nothing Else (When I Think Of You) [spinnin']
kim kaey - the one [spinnin']
Lucas & Steve ft. Haris - Perfect [Spinnin']
Martin Ikin - Hooked [Catch & Release]
roberto surace - joys [defected]
Chico Rose ft. Afrojack - Sad [spinnin']
Kris Kross Amsterdam, Conor Maynard - Ooh Girl (ft. A Boogie Wit Da Hoodie) [spinnin']
Sam Feldt ft. rani – Post Malone [spinnin']
---
Hier is Johnny
I'm also co-founder of the independent dance music promotion unit Hier Is Johnny. We are Leo van der Weijden and Gerd Karstens and we combine forces to create a one-stop-shop for dance music promotion in the Netherlands.
---
© Untitled. All rights reserved.

the dj
---
I literally grew up with music. My father is a music lover as well, and together we spend much time listening to his records. I started playing the drums at the age of 11 and one year later I bought my first turntables and mixer. Night after night I polished my skills on our attic.
At the age of 17 I became a local break out in Zandvoort's Club Yanks. Since then I've played all around the world in venues on Ibiza, the UK, South-Africa, Germany, The Dutch Antilles and all the well known clubs in Amsterdam.
Nowadays I co-host a monthly club night - House For All - in the prestigious Amsterdam members club A'DAM&Co. I'm a resident dj in Restaurant C Amsterdam and BAUT events and on the exclusive Wine, Dine & Dance events by Yves Eaux.
---
schedule
| date | location | event |
| --- | --- | --- |
| december 27 | restaurant c [Amsterdam] | sound of c |
| january 24 | restaurant c [Amsterdam] | sound of c |
| january 31 | restaurant c [Amsterdam] | sound of c |
| november 7 | Stadschouwburg [Apeldoorn] | Het Stadsfeest |
---
mixcloud
---
spotify
---
dj set-up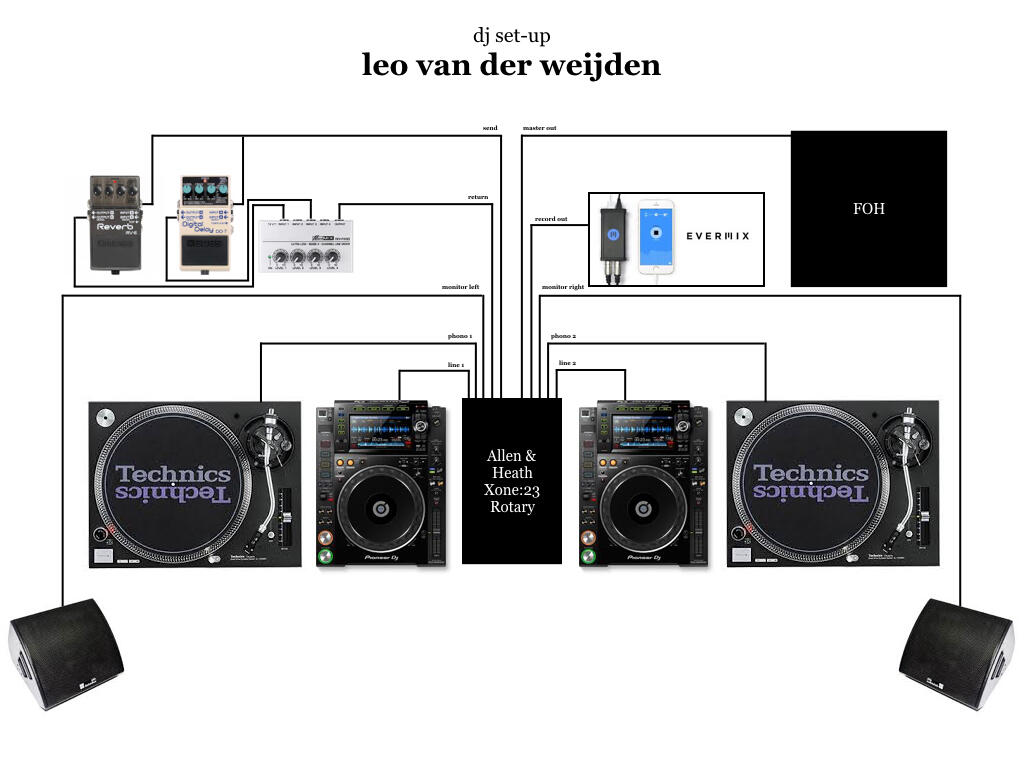 ---
links
---
© Untitled. All rights reserved.